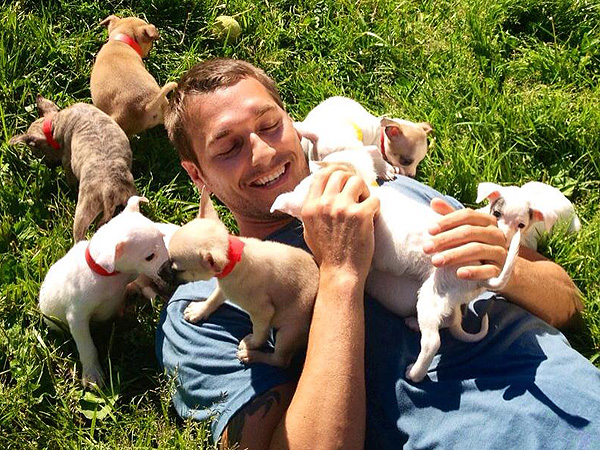 There is no doubt that puppies are always welcome in any home. Even the hardest cynic can be easily converted when they see those forlorn big eyes and a small fur ball who can barely stand on its own tubby legs. In fact, puppies bring people together. Imagine everyone running around, playing and taking care of the puppy while it scurries away with the chew toy. But at the end of the day, it comes down to canine and man living together in harmony and being able to take care of one another under one roof. A home includes the young and old alike and even the grown ups who are busy building a career. As is known, taking care of a pup can be hard work and you will find yourself on your knees either cleaning the pup or cleaning after the toilet paper trail it just created! There is a relation between your family and the puppy you choose. So let's take a look at how the size of your family and other factors may affect the choice about what breed of puppy you are going to make a member of your clan.
Families With Kids
Having a puppy grow up along with your children is fascinating. You know that your child will always have a playmate and companion, and they will both take major steps of life together as ultimate buddies. However, before you decide to adopt, make sure that your child doesn't have any allergies. The fur of dogs can cause itchiness on the skin and breathing process of your infant that could cause asthma, so if that is so, then it is recommended that you adopt a puppy that has shorter fur length, like a Labrador or maybe a Dachshund. Also, the temperament counts as well. So if you have a canine that is aggressive or short-tempered, keeping them around energetic children might not be a good idea.
Single Homes
You might be a single person living by your lonesome, or a city couple who have their career on their minds. It is a great idea to include a bubbly puppy; to have someone pounce on you the minute you walk through the door and make life seem worth it. But remember, it isn't only about you. If you leave a pup all alone at home the entire day, it might lead to it getting aggressive, getting anxiety attacks and finding it hard to socialize. When it comes to making a decision of enlarging your family by bringing in a canine, the deal is to make sure that it is comfortable and is growing to its fullest potential. The solution is to either adopt maybe a couple of pups so that each will have a companion to frolic with throughout the day, or to adopt a docile creature who doesn't mind snoozing while you work and enjoying your company when you get back.
Large Families
If your family reminds you of Home Alone, then you need to seriously think before adding a rambunctious creature to the clan! Your children are the epitome of life and energy, but cleaning up after them already has your hands full. Remember that children will only play with the puppies, have their fun and walk away. It is up to you to take it for a walk, clean it and clean the droppings it might leave at the curb. Even if your children wail and blackmail you, look before you leap! A docile, caring dog is what you need and if she can be like Nana from Peter Pan, then you have yourself a house assistant as well!
Families With The Elderly
The elderly are wise and have already seen the best and worst of life. They can also get stubborn because they know what they want and are in no hurry to change. Also, they might face certain illnesses that come with the greying of hair. So they would be wary of adding a bubbly little pup to their family, being unable to adjust themselves to the new addition. These days a lot of aid dogs are specially trained for the elderly and their needs. They are able to assist with daily activities like fetching items, alerting in case of danger and being patient companions throughout. So if you decide to adopt a pup, make sure it's from a breed that has a calm temperament, and train it from day one. Your pet and your beloved greying family member will become the best of friends in no time.
Families With Other Pets
If you are an animal lover and have a mini-zoo in your house, you wouldn't think it a big deal about adopting another furry creature – especially an adorable puppy. But remember that the animal kingdom has it's own rules and regulations and it might be difficult to introduce a new member to your other pets who have already made themselves at home and would mind it a little if they had to share their space and chow. But there could be a solution to this: the same way that you would introduce a new baby to the family – slowly and with precaution, you could do the same with your own loving animals. Again, each one will have their own temperament and personality, so please make sure that you gather together the animal kingdom with similar attitudes towards sharing during feeding time!